My emotions are ALL over the place right now.
"If arithmetic is numbers, and if algebra is numbers and letters, then grace is..."
– Shauna Niequist, Bittersweet (via pureblyss)
"It's not our job to toughen our children up to face a cruel and heartless world...."
– L.R.Knost (via awelltraveledwoman)
brklynbreed: The funny thing about introverts is once they feel comfortable with you, they can be the funniest, most enjoyable people to be around. It's like a secret they feel comfortable sharing with you. Except, the secret is their personality.
"I like it when somebody gets excited about something. It's nice."
– J.D. Salinger, The Catcher in the Rye (via happinesslists)
Tonight's just one of those nights…
1 tag
"Sometimes you're 23 and standing in the kitchen of your house making breakfast..."
– The Winter of the Air (via rainydaysandblankets) I feel this so much. Sometimes it takes more than five minutes… when you're 24 and sometimes don't understand how it's possible you're not 17 anymore.
"I think people expect too much from marriage today. They expect perfection...."
– Mitch Albom, Have a Little Faith (via simply-quotes) Truth. I don't know if it's expecting too much or more like expecting the wrong things. I think it's good to have high expectations, but you have to realize you have to work to get there, and not every second of every day will...
1 tag
House Buying Woes
It's nice to be made to look like an idiot every year because of two different issues with two different houses on two different loans from two different banks. Do you realize how awful it will be to tell everyone who I've been (cautiously) telling that we were hopefully moving in a couple weeks that everything fell through? This is why I hate telling people things before their 100% certain, but...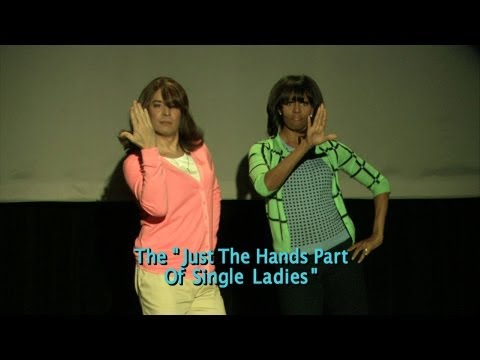 2 tags
It just takes some time, little girl... →
This is still one of my favorite songs. Great music video too.
3 tags
Happy Valentine's Day!
Today I'm wearing a red and pink shirt with hearts on it. I also gave out (Snoopy and 101 Dalmations) Valentines to my co-workers. When I was passing them out, I was joking around about the fact that I'm apparently 10 years old. One of the other counselors (who is in her early 40s) told me to never stop being 10 years old, even 20 years from now when I'm her age. In a way, that...
I'm feeling overwhelmed right now. It will get better…
I think I may finally be turning into an "old" lady; because, these dang pre-teens hanging out outside my door are driving me nuts. Or maybe they are just obnoxious and it has nothing to do with me. Cause a real old lady would go out and chase them off with her cane… Hmmm, lol.
Today was our first day back with students. I had one teenage boy tell me he loved me. I had another teenage boy notice my new haircut and tell me it was pretty. I realize they were both sucking up because I was being nice and giving them what they wanted, but it was still kind of cute/sweet in a weird sort of way, lol. I'll take the compliment anyway. :)
adomania
dictionaryofobscuresorrows: n. the sense that the future is arriving ahead of schedule, that all those years with fanciful names like "2013" are bursting from their hypothetical cages into the arena of the present, furiously bucking the grip of your expectations while you lean and slip in your saddle, one hand reaching for reins, the other waving up high like a schoolkid who finally knows the...
2 tags
Where is the time going???
"When I was a boy and I would see scary things in the news, my mother would say..."
– Mister Rogers (via quotewhore)
Today I got to hold a sweet little newborn baby girl that had only been born about 12 hours earlier. So tiny and sweet. And seeing how excited and proud her daddy was (even though this is far from his first child) made me smile. What a good (and honestly unexpected) reward for deciding to make my neighbors a casserole. :)
"Animal lovers are a special breed of humans, generous of spirit, full of..."
– John Grogan
Sometimes I feel like an anomaly. But I don't necessarily think that's a bad thing…
text-pistol: Have you ever just looked at someone and thought, "I really love you". They're just talking or humming or watching a movie or reading a book or laughing or something, and there's something about them in that moment—their body is alive, there's a light in their eyes, something—that makes you think, "I just really love you." It's a weird sensation to think this, but it's pretty...